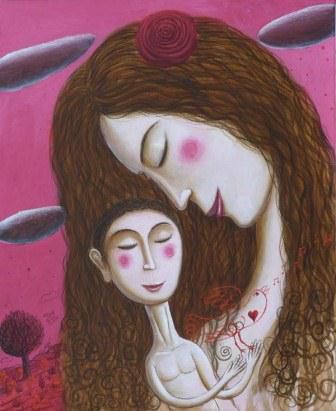 Christian Pendelio
Motherhood with a Musician Bird
Oil on Canvas
60 x 51 cm
USD 3,700.00

Add to cart
Save for later

We deliver worldwide


Depicting a mother with her son, this painting by Christian Pendelio encapsulates the tenderness and love between parent and child. The background of the work features different shades of pink which match the blush on the figures' faces, as well as the rose in the mother's hair. The extensive use of pink reflects their intimacy and love, themes which this colour is commonly associated with. A bird is perched on the son's hand, and is depicted to be releasing musical notes, emphasising the sense of harmony and tranquility that this heartwarming painting conveys.