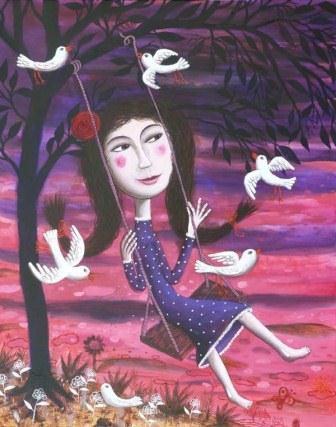 Christian Pendelio
Sold Swing in the Bird Kingdom
Oil on Canvas
92 x 73 cm
USD 4,800.00

Add to cart
Save for later

We deliver worldwide


In this whimsical work by Christian Pendelio, the swing the girl sits on illustrates a fragile, almost miraculous balance symbolising the miracle of life. The birds bring melody to her surroundings, thus conveying the notion of life as a joyous and thrilling existence. This is reinforced by the stunning background of the work, a mix of purple and pick, which conveys a sense of contentment. Pendelio's art works as a stepping stone for viewers to develop our own story based on our past, present and even dreams, and his paintings are in private collections all around the world.