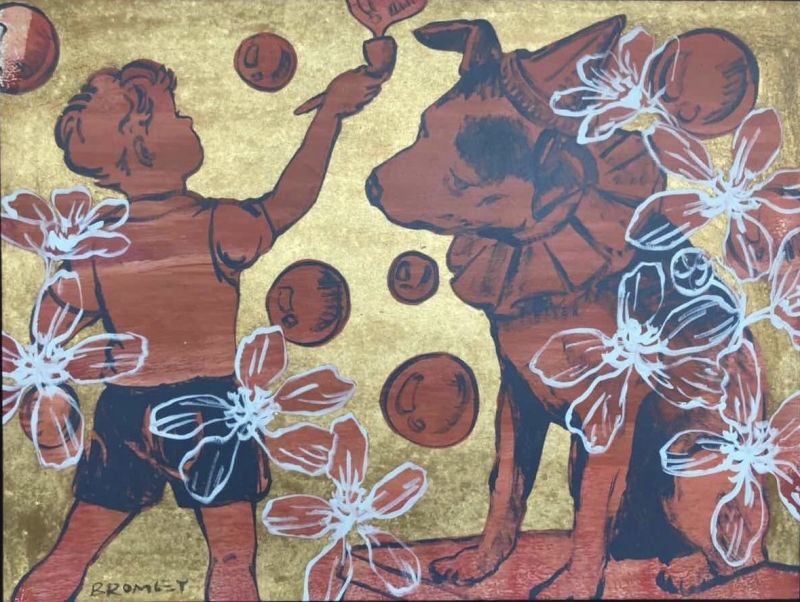 David Bromley
HV - DAYDREAM
Oil on Canvas
90 x 120 cm
Enquire

Add to cart
Save for later

We deliver worldwide


In his Gold series, David Bromley depicts light, using gold to provide physical substance for such an important part of the painting, in a way that it becomes a source of light itself and at the same time reflects the environment's. The shade of gold that the artist collectively chooses gives a sentiment of the last moments of the day, when the sun is still shining but not with the heat of the midday. A scene that narrates pureness of youth, within a subtle composition and collective choice of colors.
Along with his wife Yuge, he takes on a whole range of art-related projects - from interior design to planting gardens.