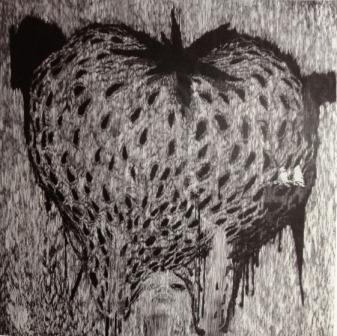 Jiang Miao
心系列之一 Of the Heart séries no 1
Edition 9 of 20
Wood Block / Wood Cut
90 x 90 cm

USD 4,050.00

Add to cart
Save for later

We deliver worldwide


This work from Jiang's 'Of The Heart' series features a strawberry that has a shape reminiscent of a heart, yet also appears to be eroding. The artist uses a monochromatic colour palette, which reinforces the sombre tone of the work and conveys a sense of solemnity. Through her artistic wit and skilful wood engraving, Jiang reminds us that purely being sweet and naive can have consequences, and consequently she encourages us to be conscious and perceptive of the world and people around us. This is reinforced by the cutting lines in her work, which match the psychological movements of the mind.