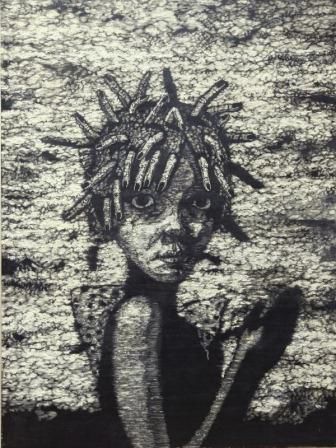 Jiang Miao
萌发 Germination
Wood Block / Wood Cut
120 x 90 cm
USD 12,550.00

Add to cart
Save for later

We deliver worldwide


This piece by Jiang Miao is a captivatingly unique take on the genre of landscape art. Through carving of wood, distinct cutting lines are visible, which create a fascinating visual texture, and imbues the work with a sense of dynamism and motion. Jiang uses a vibrant colour palette of psychedelic colours, producing a whimsical dreamscape that appears to be of an otherworldly land. A singular bird perches on a tree and gazes towards the viewer, as though inviting them into this magical location. The work is invigorating and thrilling, stimulating viewers visually, and encouraging the creation of a unique personal narrative.