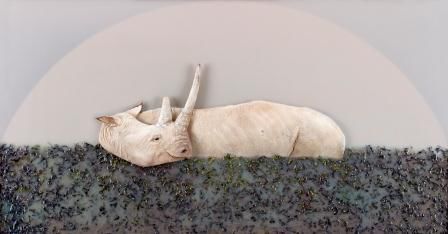 Cai Lei
固化 - 犀牛, 2012
Edition 5 of 5
Mixed Medium on Wood
43 x 4 x 99 cm

USD 14,400.00

Add to cart
Save for later

We deliver worldwide


White Rhino Symbolizes calm solitude, peaceful life and the power to revive the dead fish when it enters the water. Cai Lei along side with other representations of an unusual aesthetic, chooses Rhinos as another natural example of the strange beauty that has lived through many risks, conflicts and dangers to the limit of extinction, but still keeps his specific beauty confidently and honorably. With a holy aura around the main subject the artist shows much appreciation through the context of valuable existences.