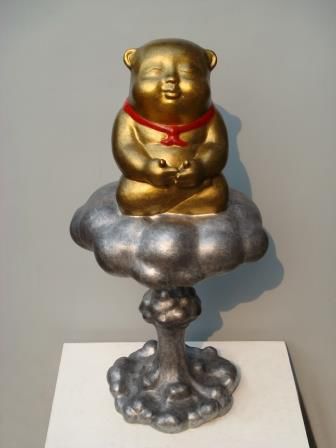 Wu Liang Yan
《国宝—境界》National Treasure - The Realm No. 1
Edition 1 of 8
Bronze Painted
73 x 33 x 37 cm

USD 7,250.00

Add to cart
Save for later

We deliver worldwide


Bearing a red tie in reference to Chinese school uniforms, the figure seated cross-legged in a meditative pose is half-humanoid, half-animal. Placed on a pedestal and covered in gold, this sculpture reflects how venerated scholars or products of the education system are in China. Graduates are considered national treasures, leading to a huge pressure on young people to study hard to meet the expectations of their family and society.
His figures are characterized with a red tie, which is part of every Chinese student's uniform. To him and many young artists growing up under the Communist regime, this also represents the expectations of society towards youths.