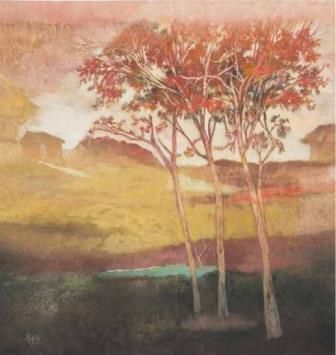 Thomas Yeo
Golden Plateau
Gouache on rice paper
60 x 58 cm
USD 6,300.00

Add to cart
Save for later

We deliver worldwide


Predominantly a painter, Yeo employed a variety of painting media, like gouache, oils and acrylics. His early works showed quiet surrealist natural environments—"mindscapes" as they were sometimes called,—with wispy images of trees, in which occasionally nestle slight hints of rural houses. Later he developed bolder abstractions of colour and textures. Described as "first and foremost a colourist" by fellow artist and critic Chia Wai Hon, Yeo's paintings place colour as their topmost priority, with their subjects being of secondary importance.