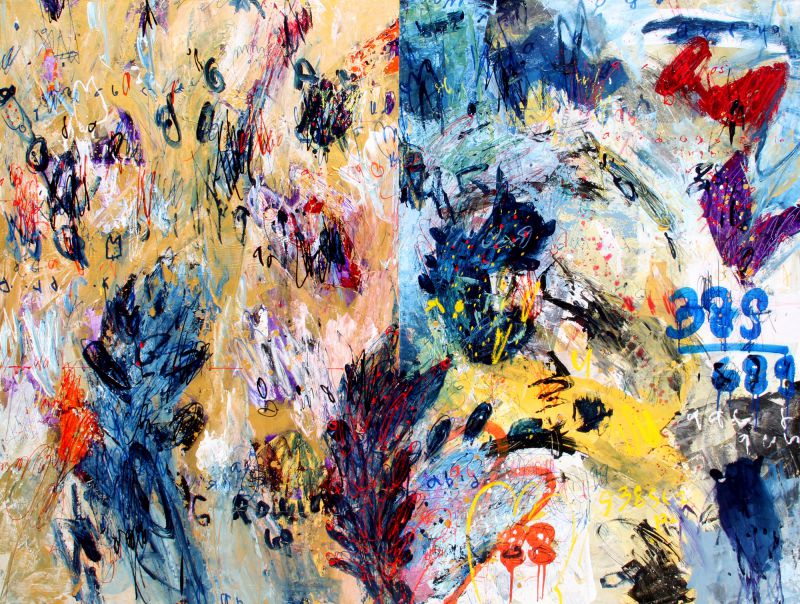 Dedy Sufriadi
LP Cactus Story
Acrylic and Oil on Canvas
150 x 200 cm
Enquire

Add to cart
Save for later

We deliver worldwide


A myriad of strokes and uplifting colors, this painting is reminiscent of childish and euphoric thought. Childish figures and scribbles adorn the page with letters and calculations adding to the artist's theme of the beginnings of a child's imagination. The artist believes that calculations and math are part of a child's advent into imagination, thus combining with the colors of the piece to remind us cheerfully and creatively of our humble beginnings of imagination.