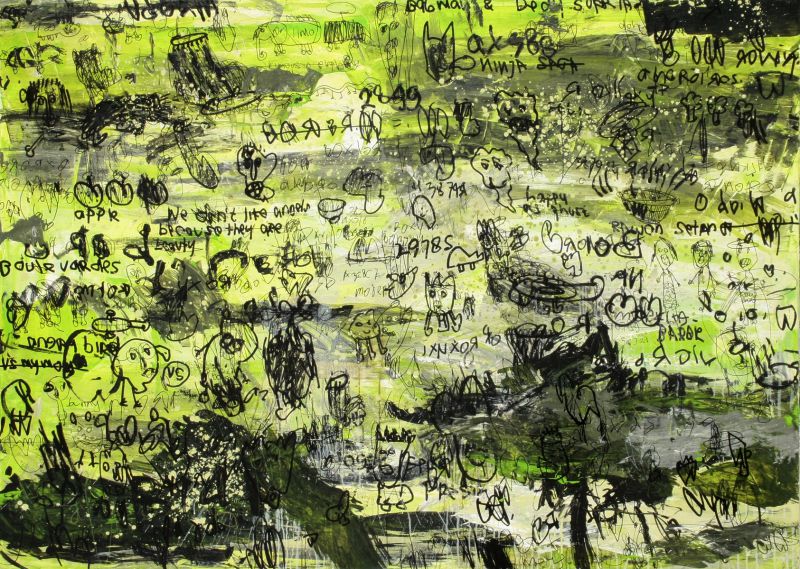 Dedy Sufriadi
World Under Series, habitus #1, 2013
Mixed Medium on Canvas
145 x 200 cm
Enquire

Add to cart
Save for later

We deliver worldwide


Strong compositions of entangled words and symbols, Dedy Sufriadi's paintings are powerful both in visuals and in meaning. Through his abstract paintings, the artist explores the borders between discipline, words and imagery. Refusing to be bound by a particular discipline, a unique hybrid artistic language is used by the artist to evolve his subject matter more freely. Creating images that are worth a thousand words and employing words that are worth a thousand images, his pieces are striking in their directness and honesty.