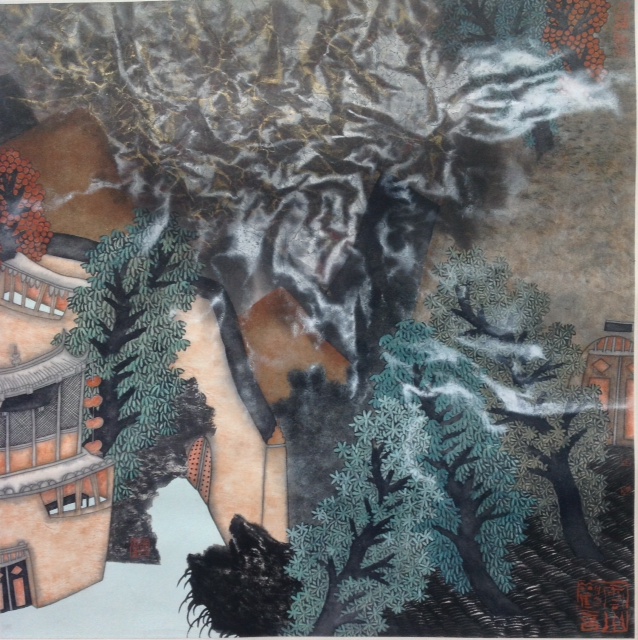 Guo Huawei
惊梦 Dream
Ink on Paper
68 x 68 cm
USD 3,350.00

Add to cart
Save for later

We deliver worldwide


The beauty of this piece escapes easy description or categorisation. Guo reinvents the tradition of Chinese ink painting by introducing a mix of both amorphous and lineal shapes that create tension within the work without denying its form. The palpable dynamism on the surface of this painting is accentuated by extraordinary tones of browns and greens that have been applied on the leaves of the trees and the roofs of the houses. Mysterious dark wrinkles invade the overlaying shapes in the background, jolting us to a realisation of the abstract, which has never been explored in archetypical ink paintings. Despite his usage of a medium that has been intimately associated with a very specific style, Guo succeeds in finding a different means for capturing the soul of the landscape he has painted.
His signature style is symbolic and expressive, causing viewers to develop a more instinctive and emotional response to landscape painting.