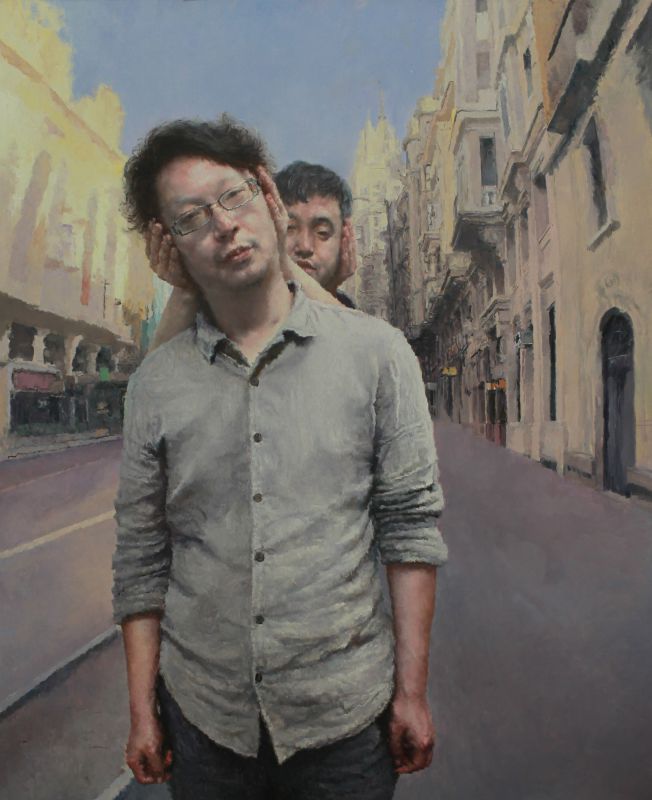 Deng Cheng Wen
Into Lopez 3 (走进洛佩斯3), 2014
Oil on Canvas
150 x 120 cm
USD 17,400.00

Add to cart
Save for later

We deliver worldwide


A series focused on the ignorance and misguided views of our modern society, Deng Cheng Wen has characteristically depicted his subjects with their eyes covered by the hands of others. However, in 'Lopez Went 3', (the name Lopez in reference to hyperrealistic artist Anotonio Lopez Garcia) the train is broken and the walkers are seen with their eyes open. Surprisingly, instead of freedom and enlightenment from seeing, we see the hands of others still present, directing the foremost walker's gaze in a particular direction. Powerfully symbolic, the artist shows us that often, even those who thirst to see and know, only see what we are shown or led to believe. Our eyes may be open but what we see is directed by what others wish us to view.