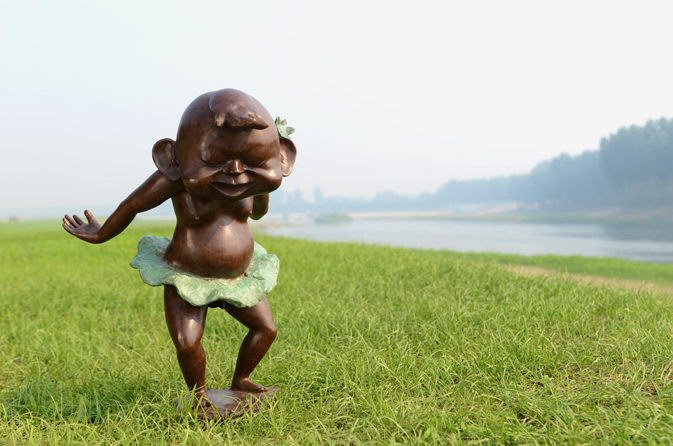 Zhang Jian Long
嘟嘟的天鹅湖 (Dudu Swan Lake)
Edition 2 of 10
Bronze
43 x 29 x 33 cm

USD 5,550.00

Add to cart
Save for later

We deliver worldwide


In Dudu - Swan Lake, a little boy is shown donning a makeshift tutu and adopting the pose of a ballerina. His expression of enjoyment shows how immersed he is in his dance. This pure satisfaction and sense of fulfilment is something that adults find difficult to achieve with the constraints of work in modern society. There is complete freedom in the boy's unrestrained choreography, which invokes both wistfulness and a longing for liberation from the grasp of societal responsibilities.