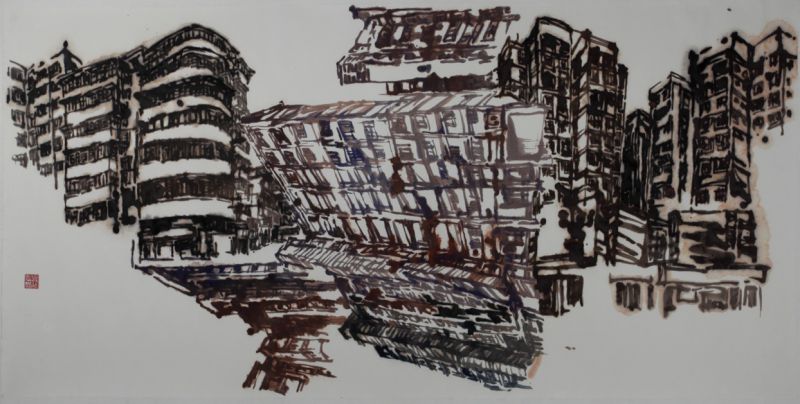 Hong Sek Chern
LP BDLooking for Kai Ching Estate, 2014
Ink on Paper
68 x 138 cm
USD 2,850.00

Add to cart
Save for later

We deliver worldwide


Kai Ching Estate is a public housing area in Hong Kong that recently launched in 2013. Along with the Tak Long Estate, the area demarcated for the location was the site of the former Hong Kong International Airport. Kai Ching Estate is made up of six residential building and shares a shopping centre with its neighbouring estate. The haphazard angles of Hong Sek Chern's infrastructure cause the buildings to both recede into the background and loom towards the viewer. Highly skilled in her usage of Chinese ink, she is able to control the medium and add in significant detail to her artworks. She makes use of a rusty brown-black colour palette that conveys both boldness and grandeur.