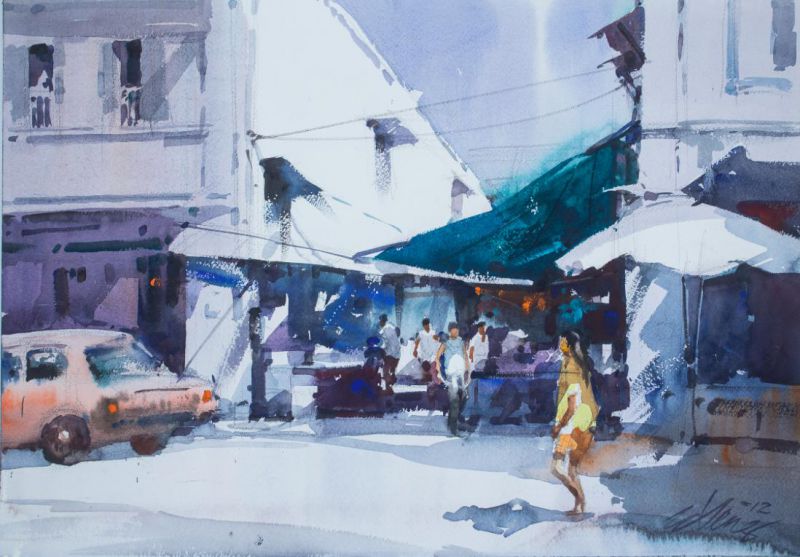 Ong Kim Seng
Rochor Road, 2012
Water Colour on Paper
35.7 x 50.6 cm
SOLD
"You can't get whiter than the paper itself!" Ong likes to joke. This rings true as Ong is fond of reserving areas of white on the paper as part of the composition, establishing the contrast between light and shade. In Rochor Road, we see the practice put to good use, lending a focal point to the viewer to draw them in to a busy market setting. The contrast between light and shadow is sublimely displayed to portray a sense of time and movement.
An ardent trekker, he has visited the Tianshan region in China, the Nepal Himalayas and the Tibetan Plateau many times to paint and trek.