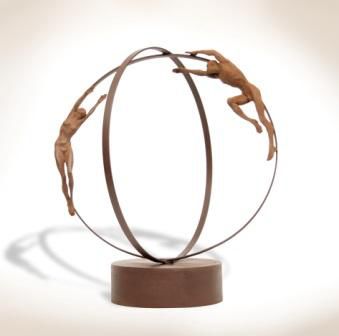 Magdalena
Encounters
Edition 3 of 15
Bronze
53 x 45 x 45 cm

USD 2,150.00

Add to cart
Save for later

We deliver worldwide


Human beings that look for a balance. A meeting spot in the emotions and feelings. Naked before their own essences, these entities of time find, in the contact with their opposites, their secret pleasure. The difference between the opposites is an inexhaustible source of strength. They go around eternally, with their inexorable encounters.
She focuses on the human form as the basis for her sculptures, aiming to speak to the innermost depths of our beings.