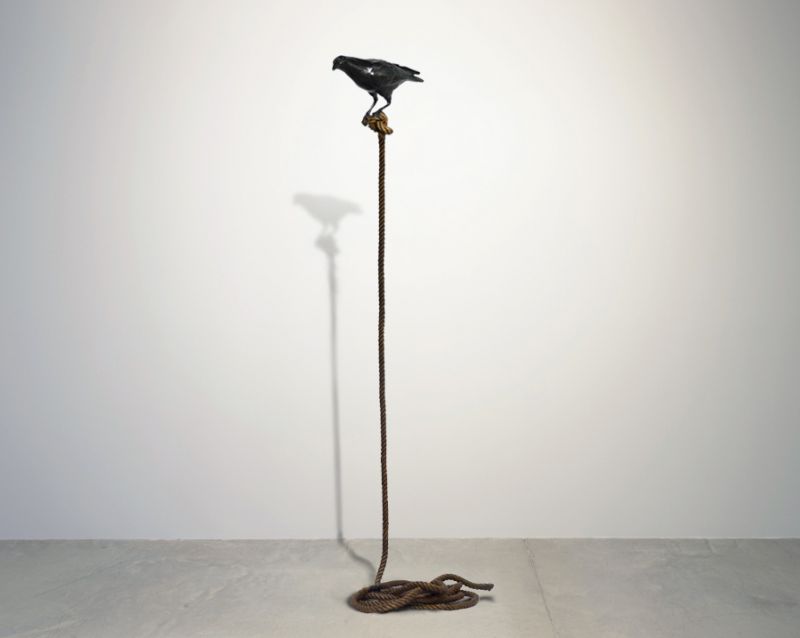 Gillie and Marc Schattner
Harold the Magpie - Bronze, long rope, 2016
Bronze
172 x 37 x 53 cm
Enquire

Add to cart
Save for later

We deliver worldwide


As one of the most intelligent animals in the world, magpies are the only non-mammal species that can recognize itself in a mirror test. Where Gillie and Marc Schattner resides, the black and white magpies are native to Australia. Splashes of colours are introduced to these magpies as one of Gillie and Marc's trademarks of adding solid colours to the bodies of their sculptures.