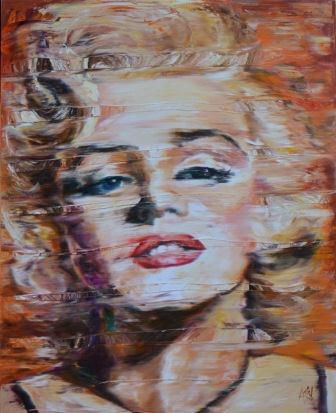 Aan Arif
Marilyn Monroe #3
Oil on Canvas
150 x 130 cm
USD 1,350.00

Add to cart
Save for later

We deliver worldwide


Marilyn Monroe is undoubtedly one of the most famous popular icons of the 20th century and she is a familiar sight to millions of people worldwide. Aan Arif explores the myth of popular culture through his projection of an inchoate, barely formed image - the repeated streaks across her face bring about a distortion that can be read both literally and figuratively. Despite her prolonged fame, the circumstances surrounding Monroe's life and death remain a mystery to many of us today. As Julian Barnes eloquently elucidates, "history is where the inadequacies of memory meet the inadequacies of documentation." The blurriness of the painting suggests that truth is not always evident and the only certainty is the passage of time.
His motion-blurred paintings are a distinctive part of his work, which he applies to paintings of crowds and sporting events.