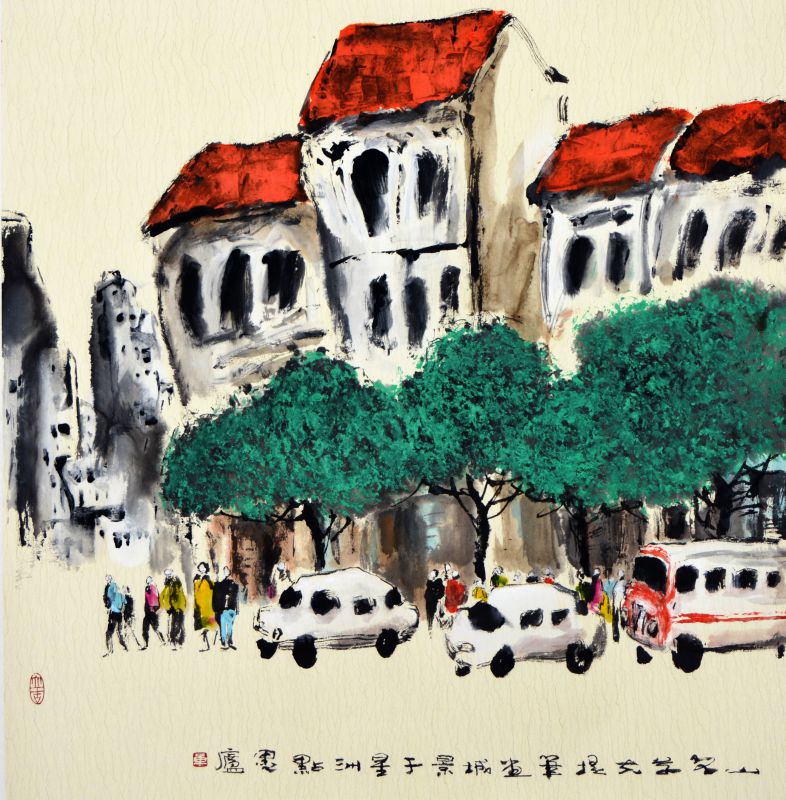 Ling Yang Chang
Garden City , 2015
Chinese Ink on Paper
66 x 64 cm
Enquire

Add to cart
Save for later

We deliver worldwide


In this painting although Ling Yang Chang follows a more vivid and colorful depiction of a scenery, but still his choices are between primary colors at the first level and humble presentation of monotonous brown in between black and white in the background. He paints with ink on paper which gives him the effect of fluidity being absorbed into the paper creating a fading effect, mostly around the contours of surfaces. Where the material in reality is rough he uses dry rough brushstrokes, and where the fullness of trees need to be empowered, he chooses to present the exact materialistic pattern by putting layers of paint on top of each other. Ling Yang Chang is the master of depicting the essence of his subject matters but with such humble, sincere and simple mindset that makes the communication easier between him and his audience.