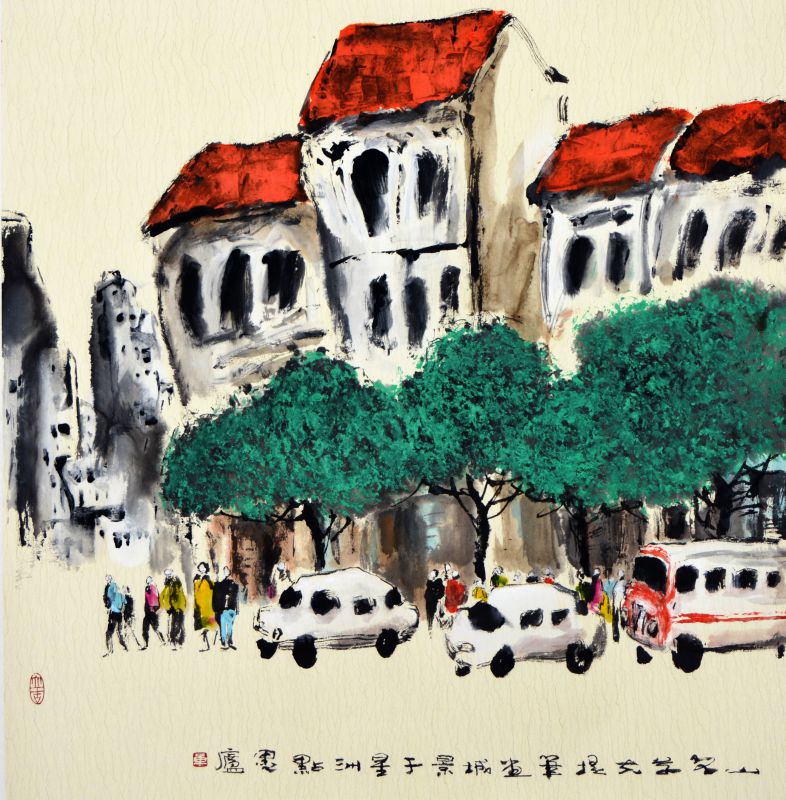 Ling Yang Chang
Garden City , 2015
Chinese Ink on Paper
66 x 64 cm
Enquire

Add to cart
Save for later

We deliver worldwide


In this painting, Ling Yang Chang utilises a more vivid and vibrant colour scheme as compared to his usual works. However, he still limits these colours to basic primary and secondary colours and only uses them conservatively. This is to portray the vivacity of the "Garden City", the red roofs of the shophouses and the green of the tree's leaves standing out against the blacks, whites and yellows of the background. Ling Yang Chang is the master of depicting the essence of his subject with a humble, sincere and simple mindset that better facilitates communication between him and his audience.