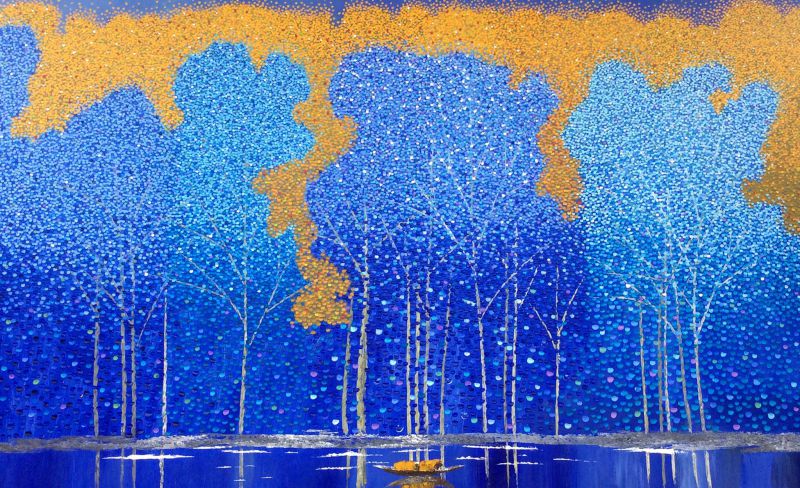 Vu QD
Beside Peace River, 2015
Oil on Canvas
120 x 200 cm
USD 2,850.00

Add to cart
Save for later

We deliver worldwide


Vu Quoc Dung depicts the sleepy rivers of the Vietnamese countryside in this painting. The orange sunlit skies are dull and retreating into the horizon, suggesting the imminent arrival of the peaceful dark skies. The shades of blue used for the forest deepens in the thickening foilage, signaling the night already present in the forest. The rivers are still and serene, void of the erratic currents of the daytime, bringing tranquility to the riverside.