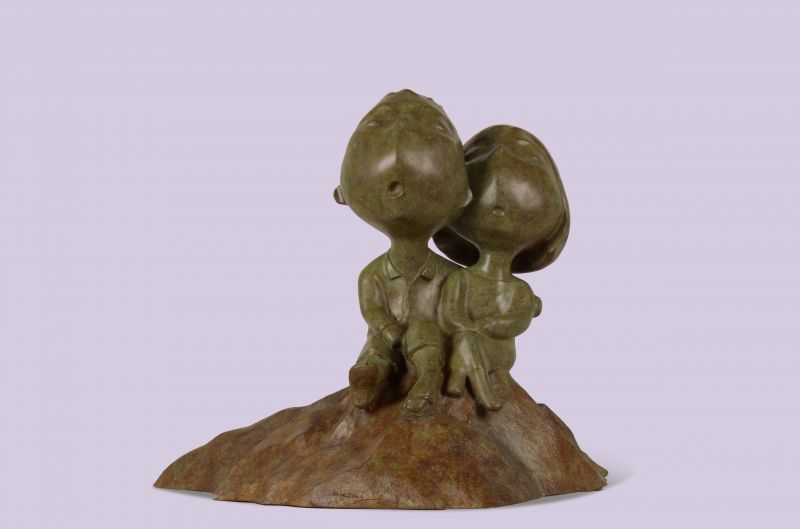 Wu Qiong
在这里 (3) – 守 I Will Guard You Silently, 2015
Edition 1 of 8
Bronze
62 x 73 x 53 cm

USD 14,400.00

Add to cart
Save for later

We deliver worldwide


The motif of a couple is not unusual in Wu Qiong's works, and brings to mind a system of support for an individual facing an unknown future. In this piece, the characters sit huddled together on a craggy rock face, looking upwards to the sky with expressions that belie ambiguity - do they despair for fear of the unknown, or are they quietly hopeful for a better future? With an arm slipped around the woman, her partner provides assurance and comfort and they face their obstacles together.